Welcome to Homes In Estrella Mountain – Goodyear, Arizona.
Homes In Estrella Mountain – Goodyear Arizona 85338
style='width:1038px; height:550px;'

Please Call John Deutsch 480-256-8688
johnnyd@homesinestrellamountain.com
Featured Listings
Click On School Name For More Detailed Information
Home Value
Estrella Mountain Ranch Community Tour
Click Here To See More Reviews or Post One of Your Own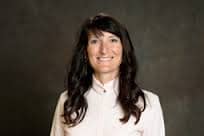 Dear John Deutsch, It was a pleasure hearing from you. Hopefully this following comment will help in your marketing efforts. I have worked with a lot of Realtors in my business for many years, and I have found John Deutsch to be the most diligent, honest, upbeat, and attentive professional Realtor I have ever met. For five months, he patiently stuck with us as we went through a complex house-hunt that involved several changes in locale mid-way. John never lost focus and remained positive the whole time. We truly appreciate everything you did for us. I highly recommend him to anyone. Claire and Steve Juno

John, I honestly don't think we would have made it through the sale given the various issues we had thrown our way. We were amazed at the timing of the sale of our home and the purchase of the one we are in. You told us not to worry and that it would all work out. As you know, Robin is a worry wart and almost put the kibosh on you. Now, she tells everybody about you. Although we love our house and don't plan on moving again anytime soon, if we ever did there would be no question who we would call first. Thanks! Jake and Robin

Mr. John Deutsch, Thank you very much for helping me decide on this home. I love it. It's a perfect location. If you ever find me a wife (haha), I can see myself raising a family here. I know you saved me a lot of money and time. Your knowledge and the resources you have are incredible; Jose with the landscaping, John and his team with the moving, and Luigi with the flooring and cabinetry. Luigi says he can cook better than you, but I don't think so. Thank you again for all your help with the home and my income taxes. You rock! God bless, Sammy
For more information on this community or homes in Estrella Mountain for sale, contact John Deutsch today @ 480-256-8688.