Welcome to Homes In Estrella Mountain – Goodyear, Arizona.
Homes In Estrella Mountain – Goodyear Arizona 85338
style='width:1038px; height:550px;'

Fill In Your Address For Your Home Value

Please Call John Deutsch 480-256-8688
johnnyd@homesinestrellamountain.com
Featured Listings – Click On Photo
Estrella Mountain Ranch Community Tour
Click Here To See More Reviews or Post One of Your Own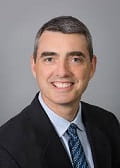 John, It was nice to hear from you. We are more than happy to provide you a review. We thoroughly appreciate the work you did for us in the handling the sale of our townhouses. Your response surely alleviated many pressures which are inherent in dealing with property sales long distance. Again, thank you for your valuable help. Edwin and Rita Carlson

Johnny D, Thank you for taking the time and your patience while looking for my new home. I know we looked at, at least 60 resales before you showed me my new home.

When we bought a home in Estrella Mountain Ranch, we were impressed with the service as we needed to wait a while but John kept us informed of new listings and he went way beyond the call of duty to get our home closed. He is very honest. We really appreciated the professional service.
For more information on this community or homes in Estrella Mountain for sale, contact John Deutsch today @ 480-256-8688.