Homes In Estrella Mountain
Welcome to Homes In Estrella Mountain. If you're interested in knowing more about Estrella Mountain Ranch or you're evaluating the next step in where to invest your money and life, you have reached your destination. To acquire the larger part of area information, please utilize the navigation menu at the top of the page. Just below this message is a dynamic mapping system that is anything but ordinary. Customize your searches way beyond the basics of what other websites offer. Watch the short instructional video and I am confident you will employ the use of this map over and over again. Below the map are 'featured listings' in the area to provide a prospective of value. Near the bottom of the page, take the tour and view some of the included amenities here in Estrella Mountain Ranch. For a unique Community video with resident perspective, you will want to click on the 'Community' tab. The 'Market Data' page will provide Estrella Mountain Ranch statistics as well as Goodyear, Maricopa County and the state of Arizona. The 'Buyer and Seller' page provides access to a mobile app to do home searches with a mobile phone or tablet. The page also provides my Real Estate partners that clients utilize for all their home needs. Look for the details in the Real Estate process from beginning to end, outlined in the 'Buyer and Seller' handbooks. The 'Custom Lots' page allows you to view all the updated available lots in Estrella Mountain. The 'New Homes' page provides model information, including floor plans and elevations for all the active builders. Any thing you need to know about the Homes In Estrella Mountain Community, you will find encompassed within this website. If I can be of any further assistance to you, please contact me, John Deutsch @ 480-256-8688. I would love to serve you. My contact information is displayed throughout this website. Thank you for coming and please come back.

Please Call John Deutsch 480-256-8688
johnnyd@homesinestrellamountain.com
Featured Listings – Click On Photo
Estrella Community Tour
Click Here To See More Reviews or Post One of Your Own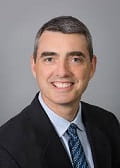 John, It was nice to hear from you. We are more than happy to provide you a review. We thoroughly appreciate the work you did for us in the handling the sale of our townhouses. Your response surely alleviated many pressures which are inherent in dealing with property sales long distance. Again, thank you for your valuable help. Edwin and Rita Carlson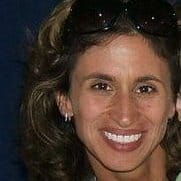 Hi Johnny, From the very first time I heard your voice message, until I had my keys in my hand, I couldn't stop smiling. Caring, funny, and smart that is you - Johnny D. The chance that I'd come across someone with such qualities is not very high, therefore, I consider meeting you a blessing. Together and in a very short time we found me a home, which I call our castle, something I always wished for. Because of that and all the talks we had I can't thank you enough. You are a "package," so keep it up! The combination of smarts and care is the best way to success. At the end of the day we made a business deal. What separates you from others is that the process was an enjoyable adventure. Many thanks and love, Kiana and Sarka. P.S. Jerry is another blessing. Thank you.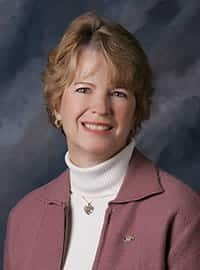 John, We can't tell you enough how much we appreciate everything you've done for us! We've never met a Realtor that was more committed to his/her clients. You were willing to explore every option with us, no matter how long it took or how much extra work it required. That commitment combined with an extremely broad knowledge of every aspect of the Phoenix metropolitan area makes you the kind of Realtor everyone hopes to find. Your professionalism was greatly appreciated, but what really did not go unnoticed was your sincere concern for our family and our individual, unique needs. Again, we can't thank you enough! Jan and Robert Munro