Homes In Estrella Mountain – Goodyear Arizona 85338

Copyright 2020 Arizona Regional Multiple Listing Service, Inc. All rights reserved. All information should be verified by the recipient and none is guaranteed as accurate by ARMLS.
Indicates a property listed by a real estate brokerage other than iHomefinder, Inc.
ARMLS - Arizona data last updated at November 22, 2020 7:02 PM MST
Click On "More Search Options" to Draw On Map

Copyright 2020 Arizona Regional Multiple Listing Service, Inc. All rights reserved.
All information should be verified by the recipient and none is guaranteed as accurate by ARMLS.
Please Call John Deutsch 480-256-8688
johnnyd@homesinestrellamountain.com
Mortgage Calculator
For more information on this community or homes in Estrella Mountain for sale, contact John Deutsch today @ 480-256-8688.
Post Your Review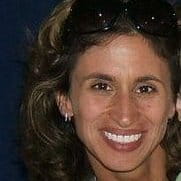 Hi Johnny, From the very first time I heard your voice message, until I had my keys in my hand, I couldn't stop smiling. Caring, funny, and smart that is you - Johnny D. The chance that I'd come across someone with such qualities is not very high, therefore, I consider meeting you a blessing. Together and in a very short time we found me a home, which I call our castle, something I always wished for. Because of that and all the talks we had I can't thank you enough. You are a "package," so keep it up! The combination of smarts and care is the best way to success. At the end of the day we made a business deal. What separates you from others is that the process was an enjoyable adventure. Many thanks and love, Kiana and Sarka. P.S. Jerry is another blessing. Thank you.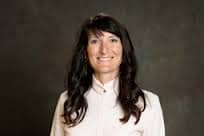 Dear John Deutsch, It was a pleasure hearing from you. Hopefully this following comment will help in your marketing efforts. I have worked with a lot of Realtors in my business for many years, and I have found John Deutsch to be the most diligent, honest, upbeat, and attentive professional Realtor I have ever met. For five months, he patiently stuck with us as we went through a complex house-hunt that involved several changes in locale mid-way. John never lost focus and remained positive the whole time. We truly appreciate everything you did for us. I highly recommend him to anyone. Claire and Steve Juno

Johnny D, Thank you for taking the time and your patience while looking for my new home. I know we looked at, at least 60 resales before you showed me my new home.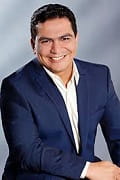 John Deutsch, I really appreciated your complete dedication to help me in achieving my goal of buying a new home. It is good to know that John Deutsch is in your corner.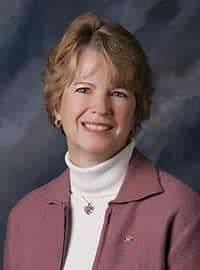 John, We can't tell you enough how much we appreciate everything you've done for us! We've never met a Realtor that was more committed to his/her clients. You were willing to explore every option with us, no matter how long it took or how much extra work it required. That commitment combined with an extremely broad knowledge of every aspect of the Phoenix metropolitan area makes you the kind of Realtor everyone hopes to find. Your professionalism was greatly appreciated, but what really did not go unnoticed was your sincere concern for our family and our individual, unique needs. Again, we can't thank you enough! Jan and Robert Munro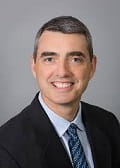 John, It was nice to hear from you. We are more than happy to provide you a review. We thoroughly appreciate the work you did for us in the handling the sale of our townhouses. Your response surely alleviated many pressures which are inherent in dealing with property sales long distance. Again, thank you for your valuable help. Edwin and Rita Carlson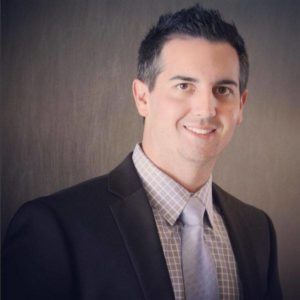 I have known Johnny for many years. One thing has been a constant: he takes a lot of pride in offering the absolute best for his clients. Whether you are looking to sell a home or buy one, Johnny will go to bat for you to get the best price possible while providing exceptional service.

Mr. John Deutsch, Thank you very much for helping me decide on this home. I love it. It's a perfect location. If you ever find me a wife (haha), I can see myself raising a family here. I know you saved me a lot of money and time. Your knowledge and the resources you have are incredible; Jose with the landscaping, John and his team with the moving, and Luigi with the flooring and cabinetry. Luigi says he can cook better than you, but I don't think so. Thank you again for all your help with the home and my income taxes. You rock! God bless, Sammy Johnny D, About time you dropped us a line. We thought you forgot about us. As you know, we have purchased and sold many homes over the years. Our experience with you was the most enjoyable we ever had. Your personality is infectious. Your knowledge and humor stand alone. We loved that you were straightforward with us without being pushy. Not once did you ever try to "sell" us a particular home. I know we must have viewed at least forty homes before deciding on this one. It was worth the wait to us and we know, no one else would have had the patience you did. You're the best! Call us as we want you to come over as Tom just finished stocking the wine room and adding a bar table in there. I thought he was crazy but I now enjoy it too. Also, we want to pick your brain a little. The last comments were made here to show your other potential clients that you are just not a Realtor to us. Your Friends, Tom and Lucy Barker

John, I honestly don't think we would have made it through the sale given the various issues we had thrown our way. We were amazed at the timing of the sale of our home and the purchase of the one we are in. You told us not to worry and that it would all work out. As you know, Robin is a worry wart and almost put the kibosh on you. Now, she tells everybody about you. Although we love our house and don't plan on moving again anytime soon, if we ever did there would be no question who we would call first. Thanks! Jake and Robin

When we bought a home in Estrella Mountain Ranch, we were impressed with the service as we needed to wait a while but John kept us informed of new listings and he went way beyond the call of duty to get our home closed. He is very honest. We really appreciated the professional service.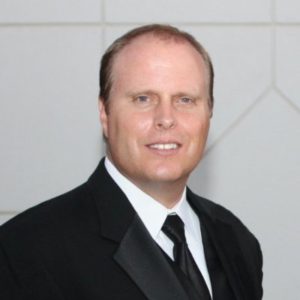 Dear John, Boyd and I know you did a wonderful job. You more than went the extra mile to help us out. We were amazed at the time and caring you put into helping us. Also the vast resources you seem to have. We felt that we were more than just clients. We felt like valued friends. We will always be grateful and we will recommend you to everyone we know. Sincerely, Stacie & Boyd Lake Hey John, You is one cool cat. The Anderson's talked you up so much that I thought I was in for a major letdown. I was sooo wrong. You exceeded my expectations. First, when the listing agent and seller tried to pull a fast one on us, I wasn't even aware of what was going on, but yet you quickly exposed them, and from that moment on, I knew you were my guy. I know it took me a little while to find the right home, but I am very appreciative of your patience with me. I couldn't have done this without you. I enjoyed the search together. You are very funny and smart. I am sure your wife is thankful to have you. I know I would be (wink-wink). I will refer you to everyone I know. Luv Whitney