BUYER AND SELLER NEEDS FOR HOMES IN ESTRELLA MOUNTAIN
Would you like to do a mobile search? Below are two links that will give you the opportunity to not only do a search, but to save it and/or share it with others. The data on these sites are updated instantly and are the most reliable. Don't be fooled by those generic sites that pay a lot of money to be on the first page of google but contain a lot of outdated information. When doing a search you don't want to find out the home your interested in, sold three months ago.
MOBILITY RE
HOMESNAP (Click on Photo)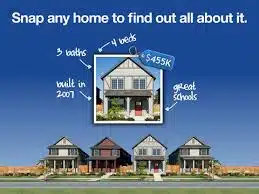 When buying and selling homes in Estrella Mountain Ranch, you need reliable partners. Below is a great list of people and companies searching for the opportunity to provide you with the service needed to accomplish your goals as a buyer or seller in Estrella Mountain Ranch.
If you need a service that is not included on this list, call me and I will find it for you. Chances are they will be one of your neighbors as many on the list below are.
Please Call John Deutsch 480-256-8688
johnnyd@homesinestrellamountain.com
REAL ESTATE PARTNERS: