Estrella Az
[slideshow_deploy id='3339′]
Active Listings
[optima_express_toppicks id="1437151″ sortBy="pd" displayType="grid" resultsPerPage="9″ header="true" includeMap="true"]
Please Call John Deutsch 480-256-8688
johnnyd@homesinestrellamountain.com
Estrella Az
Click on "More Search Options" To Use Map
[optima_express_basic_search]
Mortgage Calculator
[optima_express_mortgage_calculator]
PETS
In Estrella Mountain Ranch, unless otherwise approved by the CRC, no more than a total of three (3) pets (dogs, cats or other usual and common household pets) may be permitted in a residence. Pets which are permitted to roam free, or, in the sole discretion of the CRC, make objectionable noise, endanger the health or safety of, or constitute a nuisance or inconvenience to other residents shall be removed upon request of the CRC. If the pet owner fails to honor such request, the CRC may remove the pet.
No structure for the care, housing or confinement of any permitted pet shall be visible from adjacent property.
Pets shall be kept on a leash or otherwise confined in a manner acceptable to the CRC whenever outside a residence.
Persons walking pets shall carry a hand held shovel or other instrument designed for removing animal waste from the ground with them at all times and shall remove the pet's waste from the community. Pets shall be registered, licensed and inoculated as required by law.
Pets are not permitted in common area playground areas or on common area playground equipment.
Raising, breeding, or keeping of animals, livestock, or poultry of any kind is prohibited.
Reviews Johnny D, About time you dropped us a line. We thought you forgot about us. As you know, we have purchased and sold many homes over the years. Our experience with you was the most enjoyable we ever had. Your personality is infectious. Your knowledge and humor stand alone. We loved that you were straightforward with us without being pushy. Not once did you ever try to "sell" us a particular home. I know we must have viewed at least forty homes before deciding on this one. It was worth the wait to us and we know, no one else would have had the patience you did. You're the best! Call us as we want you to come over as Tom just finished stocking the wine room and adding a bar table in there. I thought he was crazy but I now enjoy it too. Also, we want to pick your brain a little. The last comments were made here to show your other potential clients that you are just not a Realtor to us. Your Friends, Tom and Lucy Barker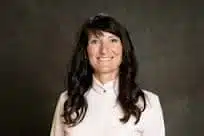 Dear John Deutsch, It was a pleasure hearing from you. Hopefully this following comment will help in your marketing efforts. I have worked with a lot of Realtors in my business for many years, and I have found John Deutsch to be the most diligent, honest, upbeat, and attentive professional Realtor I have ever met. For five months, he patiently stuck with us as we went through a complex house-hunt that involved several changes in locale mid-way. John never lost focus and remained positive the whole time. We truly appreciate everything you did for us. I highly recommend him to anyone. Claire and Steve Juno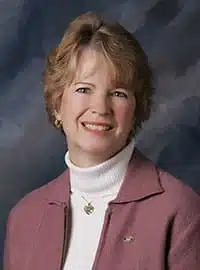 John, We can't tell you enough how much we appreciate everything you've done for us! We've never met a Realtor that was more committed to his/her clients. You were willing to explore every option with us, no matter how long it took or how much extra work it required. That commitment combined with an extremely broad knowledge of every aspect of the Phoenix metropolitan area makes you the kind of Realtor everyone hopes to find. Your professionalism was greatly appreciated, but what really did not go unnoticed was your sincere concern for our family and our individual, unique needs. Again, we can't thank you enough! Jan and Robert Munro
For more information on these homes or other homes for sale in Estrella Az, contact John Deutsch today.