Estrella Fire And Police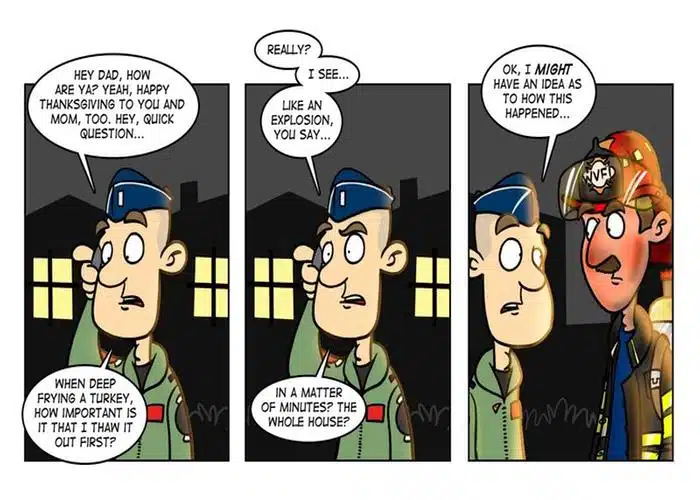 Station No. 182
Station No. 182, built in 2003, specializes in wild land/urban interface.
10701 S. Estrella Parkway
Goodyear , AZ 85338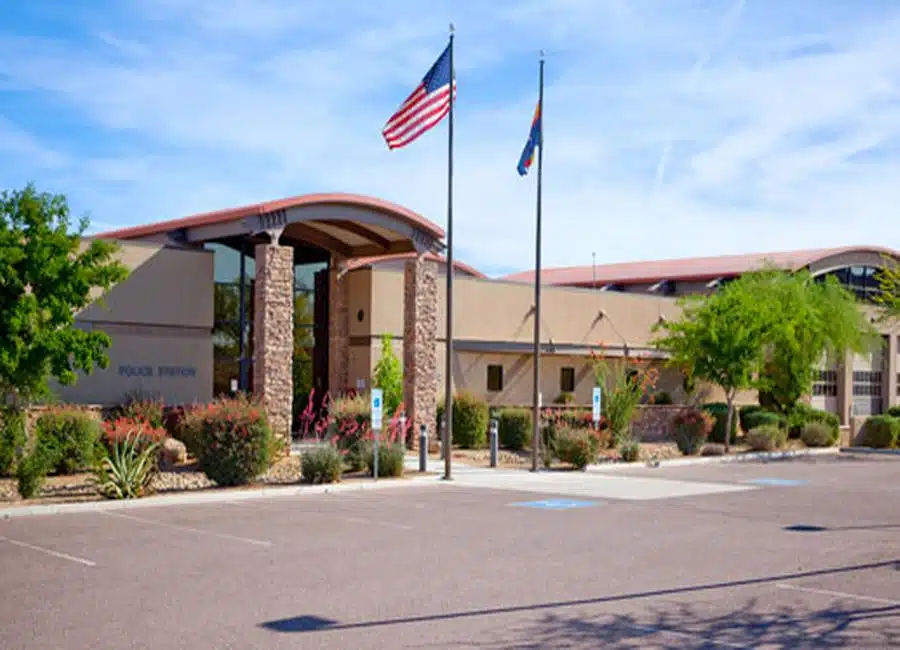 Tips to Keep Your Home & Car Safe & Secure
PREVENTING BURGLARY
One out of ten homes will be burglarized this year. For a small amount of time and money, you can make your home more secure and reduce your chances of being a victim. You know your neighborhood best – call and report any suspicious activity to the Police Department right away, at 623-932-1220.
Check the Locks
        Lock your doors and windows.
        Make sure every external door has a sturdy, well installed lock.
        Sliding glass doors can offer easy access if they are not properly secured. Purchase extra locks for these doors at most hardware stores.
Check the Doors
        All outside doors should be metal or solid wood.
        Get a metal security door, also with a strong lock.
        Make sure your door fits the frame – a loose fit makes it easy to open.
        Install a peephole in all entry doors to be able to see who is outside. DO NOT open your door for strangers.
Check the Outside
        Thieves hate bright lights. Install outside lights and keep them on at night. Motion lights work well too.
        Keep your yard clean. Prune back shrubbery so it does not hide doors or windows. Thieves can hide there while breaking into a window or door.
        Clearly display your house number so Police and other Emergency Services can find your home quickly.
        If you travel, create the illusion that you are home by using timers which will turn on and off lights in different areas of the house during the evening.
        Don' let mail or newspapers pile up. Stop mail service when you are away, and pick up newspapers so your home does not become a target.
        Lock outside gates to backyards or courtyards.
Check your Vehicle
        If you have a garage, use it. Your vehicle is safer inside.
        Find a deterrent for your vehicle, such as "the club" or an alarm. This will not be a guarantee, but it may make the burglar move on to another vehicle.
        Do not leave valuables inside your vehicle. This is an invitation to get broken into.
Fire Prevention
Home Fire Sprinklers Saves Lives and Property
Residential fire sprinklers react quickly to reduce heat, flames, and smoke. Family members are able to locate each other more safely and easily and escape the fire.

Children, the handicapped, and senior citizens are the most "AT RISK" groups and benefit the most from fire sprinklers.

Valuables, pictures, and other treasured items are much less likely to be badly damaged or destroyed in a home equipped with sprinklers.

Home owners that do experience a fire will be displaced from their home for a shorter time or possibly not at all.

Frightened pets often hide when fire strikes and owners are away. Sprinklers increase their chance of survival.

Home sprinkler systems are simple to test and maintain.

An installed sprinkler system adds fire safety and value to the home.

For more information on fire sprinklers visit

 www.homefiresprinkler.org
1. 

How expensive is a home fire sprinkler system to install?

Cost per square foot to install a residential fire system is estimated at less than $2.00 for new construction.

2. 

Can't sprinklers activate without a reason, causing water damage?

Very rarely, but possible; only one in 16,000,000 activate due to manufacturing defects.

3. 

Won't sprinkler piping leak?

Sprinkler systems are tested at 200 pounds per square inch of pressure for 2 hours. In comparison, a home's normal plumbing is tested at 1/2 to 1/3 this pressure.

4. 

What about my Home Owners insurance rates?

Home Owners Insurance rates could typically be reduced by up to 20% or more when sprinklers are installed; however, check with your insurance provider.

5.

Will all the sprinklers in my home activate if one is triggered by a fire?

Only those sprinklers subjected to the heat of fire will activate. 98% of all home fires are controlled by one sprinkler head.

6.

Don't fire sprinklers cause a lot of water damage when they operate?

No, tests have shown that properties equipped with sprinklers have less water damage.

 
Support Your Estrella Fire And Police Personnel
For more information on homes in Estrella Mountain for sale, contact John Deutsch today.