Estrella Homes For Sale
[slideshow_deploy id='3339′]
Active Listings
[optima_express_toppicks id="1437151″ sortBy="pd" displayType="grid" resultsPerPage="9″ header="true" includeMap="true"]
Please Call John Deutsch 480-256-8688
johnnyd@homesinestrellamountain.com
Click on "More Search Options" To Use Map
[optima_express_basic_search]
Mortgage Calculator
[optima_express_mortgage_calculator]
Staying Safe in a Monsoon
We have seen our share of bad weather and the results of it here in Estrella Mountain. Losing hundreds of trees, roof tiles, and solar equipment, we need to be mindful of what lies ahead. We would like to remind everyone to be especially careful if they are on their boats or off-highway vehicles this holiday weekend as the weather can change very quickly and become dangerous for those who aren't prepared for a monsoon. Josh Hoffman, boating safety education coordinator with the Arizona Game and Fish Department (AZGFD), suggests keeping the day's weather in mind. "If severe weather is likely, or storms are starting to pile up around you, it's a good time to safely get off the water or trails and head indoors." To that end, AZGFD offers the following advice to protect operators and passengers during a monsoon: When on a boat, personal watercraft or paddleboard:
•While life jackets are legally required for anyone under 12, everyone should wear a life jacket at all times while on the water. Storms can create large waves that could knock a passenger from the boat. Monitor the weather and use a weather radio or weather app for updates from the National Weather Service. If storms are predicted, or are building, pull the boat out of the water or consider postponing the outing.

•Secure all gear above and below decks.
•Keep everyone aboard away from electrical and ungrounded components, and remain as low in the boat as possible.
•If there is lightning, disconnect all electrical equipment. Stay clear of metal objects as much as possible.
•Slow down, but keep enough power to maintain headway and steering.
•Turn on navigation lights.
•If possible, head for the nearest shore that is safe to approach. It might be best to ride out the storm in open water rather than try to approach the shore in heavy wind and waves.
•Boats should head the bow into waves at a 45-degree angle. Personal watercrafts should head directly into the waves.
When riding an OHV:

•Always wear proper safety gear, including a helmet, eye protection, long sleeves, pants, over-the-ankle boots and gloves.
•Seek shelter indoors if storms are developing or are nearby.
•Never cross running water. While it can look shallow, it might be deep enough that it could push the vehicle downstream or get it stuck in loose sediment.
•Drive slowly to not lose control on muddied trails.
•To avoid being struck by lightning, avoid open fields, high ground, trees, poles or other tall objects, and standing bodies of water.
•Be aware of, and avoid, flash flood zones. For more information on riding an OHV in Arizona, visit www.azgfd.com/OHV/.
Click Here To See More Reviews or Post One of Your Own

When we bought a home in Estrella Mountain Ranch, we were impressed with the service as we needed to wait a while but John kept us informed of new listings and he went way beyond the call of duty to get our home closed. He is very honest. We really appreciated the professional service.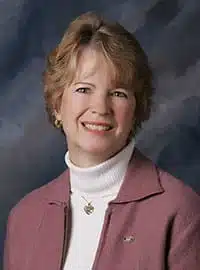 John, We can't tell you enough how much we appreciate everything you've done for us! We've never met a Realtor that was more committed to his/her clients. You were willing to explore every option with us, no matter how long it took or how much extra work it required. That commitment combined with an extremely broad knowledge of every aspect of the Phoenix metropolitan area makes you the kind of Realtor everyone hopes to find. Your professionalism was greatly appreciated, but what really did not go unnoticed was your sincere concern for our family and our individual, unique needs. Again, we can't thank you enough! Jan and Robert Munro

Mr. John Deutsch, Thank you very much for helping me decide on this home. I love it. It's a perfect location. If you ever find me a wife (haha), I can see myself raising a family here. I know you saved me a lot of money and time. Your knowledge and the resources you have are incredible; Jose with the landscaping, John and his team with the moving, and Luigi with the flooring and cabinetry. Luigi says he can cook better than you, but I don't think so. Thank you again for all your help with the home and my income taxes. You rock! God bless, Sammy
For more information on these homes or other Estrella Homes For Sale, contact John Deutsch today.