Estrella Mountain
[slideshow_deploy id='3339′]
Active Listings
[optima_express_toppicks id="1437151″ sortBy="pd" displayType="grid" resultsPerPage="6″ header="true" includeMap="true"]
Search Homes
[optima_express_basic_search]
Mortgage Calculator
[optima_express_mortgage_calculator]
What is My Home Worth/Sell My Home
[optima_express_valuation_widget style="twoline"]
Want to be the Most "Poop-ular" Pet Owner in Estrella Mountain?
Please Pick Up After Your Pet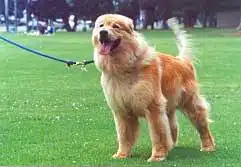 Estrella Mountain is a beautiful community in which to live, both for humans and their furry companions.
Now that the weather has cooled down, we love seeing our residents out and about with their pets! Of course, owning a pet does come with extra responsibility, both inside and outside of your home. Here are some quick reminders to help you, your pet and your neighbors enjoy Estrella Mountain:
Pets should not be left alone in any common area space and are not allowed in playground areas or on playground equipment.
Similarly, pets must be on a standard (not retractable) leash, no longer than six feet in length and under owner control at all times when they are in our parks and common areas. These open spaces are for children, adults, and families to play and safely enjoy time outdoors.
It is also important to remember that not all people are animal lovers and larger pets, regardless of how friendly they are, can easily overwhelm a child or a person who is uneasy around animals. The best bet is to ask before you approach someone with your dog – even if it is on a leash.
Finally, please remember how important it is to pick up after your pet. The Association has installed – and stocks – multiple pet waste stations around the community to help ensure ease of access to a container and receptacle. Please be respectful of your neighbors by disposing of your dog's waste. Thank you!
Please Call John Deutsch 480-256-8688
johnnyd@homesinestrellamountain.com
Estrella Mountain
Click Here To See More Reviews or Post One of Your Own Best Realtor EVER! Treated me like family! Where do I start... Massive disservice to yourself if you go with any other realtor other than Johnny D. I am a former realtor and loan officer - and I have worked with countless realtors. And yes many good ones out there! Johnny is truly a cut above the rest. Professional, super-smart, knows his stuff inside and out, gets the job done in a NY minute, keeps his word, ethical, kind, great sense of humor, caring, kind, respectful, genuine, etc. Johnny - from the bottom of my heart - THANK YOU FOR EVERYTHING!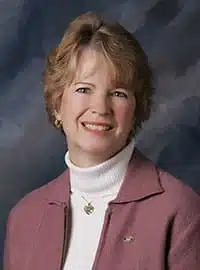 John, We can't tell you enough how much we appreciate everything you've done for us! We've never met a Realtor that was more committed to his/her clients. You were willing to explore every option with us, no matter how long it took or how much extra work it required. That commitment combined with an extremely broad knowledge of every aspect of the Phoenix metropolitan area makes you the kind of Realtor everyone hopes to find. Your professionalism was greatly appreciated, but what really did not go unnoticed was your sincere concern for our family and our individual, unique needs. Again, we can't thank you enough! Jan and Robert Munro

When we bought a home in Estrella Mountain Ranch, we were impressed with the service as we needed to wait a while but John kept us informed of new listings and he went way beyond the call of duty to get our home closed. He is very honest. We really appreciated the professional service.
For more information on these homes or other homes for sale in Estrella Mountain, contact John Deutsch today.
[optima_express_basic_search]