Estrella Mountain Homes For Sale
Active Listings
[optima_express_toppicks id="1437151″ sortBy="pd" displayType="grid" resultsPerPage="9″ header="true" includeMap="true"]
Please Call John Deutsch 480-256-8688
johnnyd@homesinestrellamountain.com
Estrella Mountain Homes For Sale
The More You Know…Proper Plant Watering
Are your plants looking funny (or even sad)? Because the desert is so dry, we tend to think our plants are as thirsty as we are. Fun fact: They aren't. More plants die from overwatering than under watering. That's right… too much water is bad for desert-acclimated plants.
Signs of Landscape Plant Overwatering*
•Leaves turn a lighter shade of green or yellow
•Young shoots are wilted
•Growth is excessive
•Algae and/or mushrooms appear on or around plants
Signs of Landscape under watering*
•Older leaves turn yellow or brown and drop
•Leaves are dull, wilted or drooping
•Leaves curl
•Stems or branches die back (a progressive death starting at the tips). Request a free water usage report fromsavewater@goodyearaz.gov to learn if you are using your water efficiently. You can learn more useful tips on efficient water use by visitinggoodyearaz.gov/watersmart.*
Sources: WaterUseItWisely.com and GoodyearAZ.gov Hey John, You is one cool cat. The Anderson's talked you up so much that I thought I was in for a major letdown. I was sooo wrong. You exceeded my expectations. First, when the listing agent and seller tried to pull a fast one on us, I wasn't even aware of what was going on, but yet you quickly exposed them, and from that moment on, I knew you were my guy. I know it took me a little while to find the right home, but I am very appreciative of your patience with me. I couldn't have done this without you. I enjoyed the search together. You are very funny and smart. I am sure your wife is thankful to have you. I know I would be (wink-wink). I will refer you to everyone I know. Luv Whitney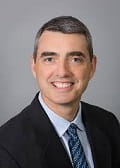 John, It was nice to hear from you. We are more than happy to provide you a review. We thoroughly appreciate the work you did for us in the handling the sale of our townhouses. Your response surely alleviated many pressures which are inherent in dealing with property sales long distance. Again, thank you for your valuable help. Edwin and Rita Carlson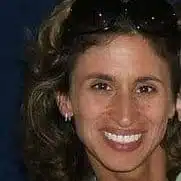 Hi Johnny, From the very first time I heard your voice message, until I had my keys in my hand, I couldn't stop smiling. Caring, funny, and smart that is you - Johnny D. The chance that I'd come across someone with such qualities is not very high, therefore, I consider meeting you a blessing. Together and in a very short time we found me a home, which I call our castle, something I always wished for. Because of that and all the talks we had I can't thank you enough. You are a "package," so keep it up! The combination of smarts and care is the best way to success. At the end of the day we made a business deal. What separates you from others is that the process was an enjoyable adventure. Many thanks and love, Kiana and Sarka. P.S. Jerry is another blessing. Thank you.
For more information on these homes or other Estrella Mountain Homes For Sale, call John Deutsch today at 480-256-8688.
Mortgage Calculator