Estrella Mountain Ranch Goodyear Arizona
[slideshow_deploy id='3339′]
Active Listings
[optima_express_toppicks id="1437151″ sortBy="pd" displayType="grid" resultsPerPage="9″ header="true" includeMap="true"]
Click On "More Search Options" to Draw On Map
[optima_express_basic_search]
PARKING
Owners, occupants, and guests are prohibited from parking on public or private streets or thoroughfares within Estrella Mountain Ranch.
On street parking is enforced between 12:00 Midnight and 5:00 AM. On street parking is relaxed for the remaining hours of the day to permit parking for service vehicles and day guests. Notices may be issued during the remaining hours of the day for various reasons including a resident vehicle left in the street on a routine basis, parked hindering traffic flow or parking of a repetitive nature.
Parking arrangements for larger, temporary gatherings (such as parties) must be made through the Community Services Office.
Providing the vehicle is not otherwise prohibited, inoperable or unlicensed, vehicles of all Owners, lessees and residents, and of their employees, guests and invitees are to be kept in garages or residential driveways of the Owner whenever such facilities are sufficient to accommodate the number of vehicles at the home.
Vehicles parked in driveways must not extend over sidewalks and must sit completely on driveway.
Vehicles are not permitted to park on gravel adjacent to either side of the driveway.
Moving vans, PODS and trash receptacles that must stay overnight must obtain a parking waiver in accordance with section below.
PARKING WAIVER POLICY
Guest Parking
Parking Waivers for Authorized Vehicles such as passenger cars and trucks of owners, residents or visiting guests may be granted for a period of three (3) consecutive nights, but no more than twenty four (24) times per year. Two continuous waivers shall not be granted. On street parking should be limited to the space in front of the residence.
RECREATIONAL VEHICLES
Waivers may be granted for a period of two (2) consecutive nights, but no more than twice each month.
Two continuous waivers shall not be granted.
Waivers are granted for the following:
Trip departure/preparation – cleaning, loading, preparation prior to trip Light maintenance work and cleaning
Trip return/cleanup – cleaning, unloading, preparation prior to returning RV to storage Guest RVs – parking while guest visits a resident
No RV may be used to provide additional living and sleeping space during the waiver.
CONSTRUCTION WAIVERS
Available for authorized vehicles such as passenger cars and trucks of residents while approved work is underway that prevents resident access to their garage or driveway.
Dawn to Dusk Waivers for unauthorized vehicles to have access onto Lot's yard area related to approved work in progress.
PROHIBITED USE AREAS
All motorized vehicles, including ATVs, UTVs, motorcycles, scooters, go-carts and similar vehicles are prohibited from entering onto any vacant parcel, open space, wash areas, tracts, common areas (including parks), bike paths and walkways.
Please Call John Deutsch 480-256-8688
johnnyd@homesinestrellamountain.com
Estrella Mountain Ranch Goodyear Arizona
Click Here To See More Reviews or Post One of Your Own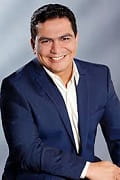 John Deutsch, I really appreciated your complete dedication to help me in achieving my goal of buying a new home. It is good to know that John Deutsch is in your corner. Best Realtor EVER! Treated me like family! Where do I start... Massive disservice to yourself if you go with any other realtor other than Johnny D. I am a former realtor and loan officer - and I have worked with countless realtors. And yes many good ones out there! Johnny is truly a cut above the rest. Professional, super-smart, knows his stuff inside and out, gets the job done in a NY minute, keeps his word, ethical, kind, great sense of humor, caring, kind, respectful, genuine, etc. Johnny - from the bottom of my heart - THANK YOU FOR EVERYTHING!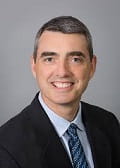 John, It was nice to hear from you. We are more than happy to provide you a review. We thoroughly appreciate the work you did for us in the handling the sale of our townhouses. Your response surely alleviated many pressures which are inherent in dealing with property sales long distance. Again, thank you for your valuable help. Edwin and Rita Carlson
For more information on these homes or other homes for sale in Estrella Mountain Ranch Goodyear Arizona, contact John Deutsch today.