Estrella Mountain Ranch Homes For Sale
[slideshow_deploy id='3339′]
Active Listings
[optima_express_toppicks id="1437151″ sortBy="pd" displayType="grid" resultsPerPage="9″ header="true" includeMap="true"]
Click On "More Search Options" to Draw On Map
[optima_express_basic_search]
The More You Know: The Monsoon
Did you know that, according to National Weather Service – Phoenix that Arizona is coming off the driest meteorological summer in history? In fact, Phoenix has also experienced its hottest summer in history. Statewide, Arizona in 2020 had the fifth driest June-July on record. The period between June 15 and Aug. 16 was the driest on record since 1950 in Phoenix and Tucson. Other parts of the state have had one of the driest summers to date.
Aside from being almost impossible to spend any time outside (unless you were staying cool in the pool), this summer has made it close to impossible for many plants and flowers to survive, due to excessive heat and virtually non-existent rain. Moon Valley Nurseries offers these reasons why Fall is the best time to plant:
Root Establishment:
Because soil rarely freezes, this allows newly planted trees or shrubs an opportunity to establish its root system throughout the fall/winter. By early spring, these trees or shrubs will have a solid root system and will focus its energy on top growth. As an added bonus, trees with established root systems can handle drought much better.
Shade:
•Trees planted in the fall have more than enough time to grow a shade canopy before the summer heat arrives.
Fertilizing:
•Plants and trees store "energy" in the fall/winter because they do not focus on top growth. This allows the tree or shrub to thrive in the spring.
•For further growth, fertilizing newly planted trees and shrubs will produce robust growth in spring. Water Requirements are lower:
•Because the shorter days and the cooler weather, newly planted trees and shrubs will require less water than they would need if planted in the spring.
Please Call John Deutsch 480-256-8688
johnnyd@homesinestrellamountain.com
Estrella Mountain Ranch Homes For Sale
Click Here To See More Reviews or Post One of Your Own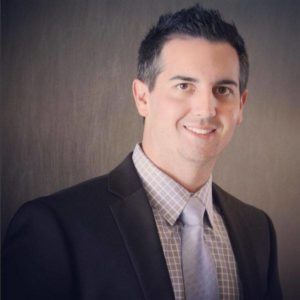 I have known Johnny for many years. One thing has been a constant: he takes a lot of pride in offering the absolute best for his clients. Whether you are looking to sell a home or buy one, Johnny will go to bat for you to get the best price possible while providing exceptional service.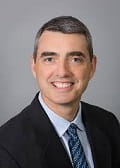 John, It was nice to hear from you. We are more than happy to provide you a review. We thoroughly appreciate the work you did for us in the handling the sale of our townhouses. Your response surely alleviated many pressures which are inherent in dealing with property sales long distance. Again, thank you for your valuable help. Edwin and Rita Carlson

John, I honestly don't think we would have made it through the sale given the various issues we had thrown our way. We were amazed at the timing of the sale of our home and the purchase of the one we are in. You told us not to worry and that it would all work out. As you know, Robin is a worry wart and almost put the kibosh on you. Now, she tells everybody about you. Although we love our house and don't plan on moving again anytime soon, if we ever did there would be no question who we would call first. Thanks! Jake and Robin
For more information on these homes or other Estrella Mountain Ranch homes for sale, contact John Deutsch today.