Goodyear Homes For Sale
[slideshow_deploy id='3339′]
Active Listings
[optima_express_toppicks id="1437151″ sortBy="pd" displayType="grid" resultsPerPage="9″ header="true" includeMap="true"]
Click On "More Search Options" to Draw On Map
[optima_express_basic_search]
The More You Know: ATV Safety Edition
Choosing the Right Terrain for Your All-Terrain Vehicle now that the weather has gotten more pleasant, residents are spending more time in vehicles other than their traditional cars or trucks. While ATVs and motorcycles help drivers and their passengers feel even closer to their surroundings, the noise, dust and debris these vehicles leave behind negatively impact the time residents spend in backyards that are adjacent to these open areas. These vehicles can also damage job sites where construction is in progress, and common areas like parks where grass is being over seeded in preparation for the winter season.
To that end, residents are kindly reminded that all motorized vehicles –including ATVs, UTVs, motorcycles, scooters, go-carts and similar vehicles –cannot enter, drive upon or through any vacant parcel, open space, wash and/or retention areas, tracts, common areas (including parks), bike paths, trails and walkways.
The ATV Safety Institute offers these suggestions for treading lightly on the land:
•Travel responsibly on designated roads and trails or in permitted areas.
•Respect the rights of others including private property owners and all recreational trail users, campers and others to allow them to enjoy their recreational activities undisturbed.
•Educate yourself prior to your trip by obtaining travel maps and regulations from public agencies, planning for your trip, taking recreation skills classes, and knowing how to use and operate your equipment safely.
•Avoid sensitive areas such as freshly seeded grass areas, meadows, lakeshores, wetlands and streams, unless on designated routes. This protects the wildlife habitat and sensitive soils from damage.
•Do your part by leaving the area better than you found it, properly disposing of waste, minimizing the use of fires, restoring degraded areas, and joining a local enthusiast organization. For more information on ATV safety, please log on tohttps://atvsafety.org.
Please Call Johnny D 480-256-8688
johnnyd@homesinestrellamountain.com
Goodyear Homes For Sale
Click Here To See More Reviews or Post One of Your Own

John, I honestly don't think we would have made it through the sale given the various issues we had thrown our way. We were amazed at the timing of the sale of our home and the purchase of the one we are in. You told us not to worry and that it would all work out. As you know, Robin is a worry wart and almost put the kibosh on you. Now, she tells everybody about you. Although we love our house and don't plan on moving again anytime soon, if we ever did there would be no question who we would call first. Thanks! Jake and Robin Johnny D, About time you dropped us a line. We thought you forgot about us. As you know, we have purchased and sold many homes over the years. Our experience with you was the most enjoyable we ever had. Your personality is infectious. Your knowledge and humor stand alone. We loved that you were straightforward with us without being pushy. Not once did you ever try to "sell" us a particular home. I know we must have viewed at least forty homes before deciding on this one. It was worth the wait to us and we know, no one else would have had the patience you did. You're the best! Call us as we want you to come over as Tom just finished stocking the wine room and adding a bar table in there. I thought he was crazy but I now enjoy it too. Also, we want to pick your brain a little. The last comments were made here to show your other potential clients that you are just not a Realtor to us. Your Friends, Tom and Lucy Barker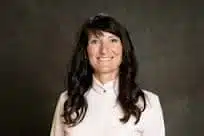 Dear John Deutsch, It was a pleasure hearing from you. Hopefully this following comment will help in your marketing efforts. I have worked with a lot of Realtors in my business for many years, and I have found John Deutsch to be the most diligent, honest, upbeat, and attentive professional Realtor I have ever met. For five months, he patiently stuck with us as we went through a complex house-hunt that involved several changes in locale mid-way. John never lost focus and remained positive the whole time. We truly appreciate everything you did for us. I highly recommend him to anyone. Claire and Steve Juno
For more information on these homes or other Goodyear Homes For Sale, contact Johnny D today.