Homes For Sale Estrella Mountain Ranch
[slideshow_deploy id='3339′]
Active Listings
[optima_express_toppicks id="1437151″ sortBy="pd" displayType="grid" resultsPerPage="9″ header="true" includeMap="true"]
Click On "More Search Options" to Draw On Map
[optima_express_basic_search]
Golfing (only) at the Golf Club of Estrella is Fore the Best
Estrella Mountain residents are kindly reminded that the course at the Golf Club of Estrella is for golfing only and should not be used for walking, hiking or jogging at any time of the day. Aside from potential damage that can be caused to the course's greens and landscaping by unintended uses, serious injuries can result from being hit by an errant golf ball. In fact, according to an article in Golf Digest, thousands of people are seriously injured each year by tee shots, with injuries that include concussions, hematomas, loss of sight and broken bones. Even during "non-golfing" times of the day, there is the risk of injury. Staff is preparing the course at these times and, in doing so; they use many different pieces of equipment.
Additionally, players and staff do not expect to see walkers, runners or pets on golf paths, as these are not separate sidewalks for non-golfers. Please remember that tee boxes, fairways and greens are often adjacent to these pathways, so there is inherent risk of injury when golfers tee off. As the safety and well-being of Estrella Mountain residents and golfers on the course is a primary concern, residents are warmly encouraged to take advantage of the 50+ miles of hiking trails, three+ miles of walkways around North and South Lake, and various other amenities available in Estrella Mountain when partaking in fitness activities and enjoying our beautiful fall Arizona weather. Golf Club of Estrella is a Nicklaus Design golf course, managed by Troon that offers an incredible golfing experience for golfers of all abilities. For more information, visitwww.estrellagolf.com.
The More You Know: Every Litter Bit Helps
Please Call John Deutsch 480-256-8688
johnnyd@homesinestrellamountain.com
Homes For Sale Estrella Mountain Ranch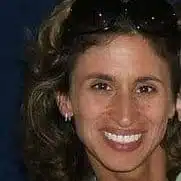 Hi Johnny, From the very first time I heard your voice message, until I had my keys in my hand, I couldn't stop smiling. Caring, funny, and smart that is you - Johnny D. The chance that I'd come across someone with such qualities is not very high, therefore, I consider meeting you a blessing. Together and in a very short time we found me a home, which I call our castle, something I always wished for. Because of that and all the talks we had I can't thank you enough. You are a "package," so keep it up! The combination of smarts and care is the best way to success. At the end of the day we made a business deal. What separates you from others is that the process was an enjoyable adventure. Many thanks and love, Kiana and Sarka. P.S. Jerry is another blessing. Thank you.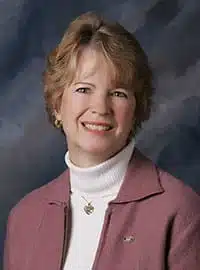 John, We can't tell you enough how much we appreciate everything you've done for us! We've never met a Realtor that was more committed to his/her clients. You were willing to explore every option with us, no matter how long it took or how much extra work it required. That commitment combined with an extremely broad knowledge of every aspect of the Phoenix metropolitan area makes you the kind of Realtor everyone hopes to find. Your professionalism was greatly appreciated, but what really did not go unnoticed was your sincere concern for our family and our individual, unique needs. Again, we can't thank you enough! Jan and Robert Munro

John, I honestly don't think we would have made it through the sale given the various issues we had thrown our way. We were amazed at the timing of the sale of our home and the purchase of the one we are in. You told us not to worry and that it would all work out. As you know, Robin is a worry wart and almost put the kibosh on you. Now, she tells everybody about you. Although we love our house and don't plan on moving again anytime soon, if we ever did there would be no question who we would call first. Thanks! Jake and Robin
For more information on these homes or other Homes For Sale Estrella Mountain Ranch, contact John Deutsch today.