Homes In Estrella Mountain For Sale
[slideshow_deploy id='3339′]
Active Listings
[optima_express_toppicks id="1437151″ sortBy="pd" displayType="grid" resultsPerPage="9″ header="true" includeMap="true"]
Click On "More Search Options" to Draw On Map
[optima_express_basic_search]
Please Call John Deutsch 480-256-8688
johnnyd@homesinestrellamountain.com
Homes In Estrella Mountain For Sale
The More You Know…Bulk Trash Edition
We receive many questions about bulk trash, when to put it out and how to place it. Essentially, bulk trash is waste that is too large to fit into your regular trash or recycling container. When the City of Goodyear comes to Estrella Mountain to pick up bulk trash items (with the exception of furniture and appliances) must be no larger than the size of a 3'x3'x6′ kitchen table, and of a shape and size that two employees can safely lift without breaking. Not sure when bulk trash will be picked up in your neighborhood? Please review this BULK TRASH ZONE MAP to determine when bulk trash will be picked up in your neighborhood. Here are some helpful hints from the City of Goodyear when determining what should go out on Bulk Trash Collection Day…

•All objects should be cut to 4′ lengths.
•Grass clippings placed out for bulk collection must be double bagged or in sealed cardboard boxes.
•Glass items or items with a cutting edge or point, such as cacti, must be placed in sealed boxes and clearly labeled to prevent injury to workers.
•Place bulk trash in the street, next to the curb in front of your property. Do not place bulk materials in any manner that will interfere with or be hazardous to pedestrians or vehicles. All items should be placed away from electrical boxes, cable boxes, mailboxes, poles, water meters and existing landscape.
•Bulk material should be set out after 6:00 p.m. on the day preceding collection, but may be set out up to seven days prior to the customer's scheduled bulk collection day. Bulk material set out after 6:00 a.m. on the scheduled collection day may not be serviced. Please remember to clean up small debris that may remain after collection. Thank you! The following items will NOT be accepted for collections:
•Household trash
•Hazardous materials
•Large auto parts
•Boats
•Tires
•Oil
•Rocks
•Dirt or mulch large glass items, such as:
•Windows
•Doors
•Tabletops
•Material from construction repair or demolition, such as:
•Roofing materials
•Drywall
•Concrete…should you have any questions regarding bulk trash; please call the City of Goodyear's Utilities Customer Service at 623-882-7887.
Click Here To See More Reviews or Post One of Your Own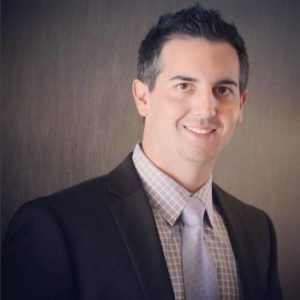 I have known Johnny for many years. One thing has been a constant: he takes a lot of pride in offering the absolute best for his clients. Whether you are looking to sell a home or buy one, Johnny will go to bat for you to get the best price possible while providing exceptional service.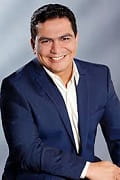 John Deutsch, I really appreciated your complete dedication to help me in achieving my goal of buying a new home. It is good to know that John Deutsch is in your corner. Johnny D, About time you dropped us a line. We thought you forgot about us. As you know, we have purchased and sold many homes over the years. Our experience with you was the most enjoyable we ever had. Your personality is infectious. Your knowledge and humor stand alone. We loved that you were straightforward with us without being pushy. Not once did you ever try to "sell" us a particular home. I know we must have viewed at least forty homes before deciding on this one. It was worth the wait to us and we know, no one else would have had the patience you did. You're the best! Call us as we want you to come over as Tom just finished stocking the wine room and adding a bar table in there. I thought he was crazy but I now enjoy it too. Also, we want to pick your brain a little. The last comments were made here to show your other potential clients that you are just not a Realtor to us. Your Friends, Tom and Lucy Barker
For more information on these homes or other homes Homes In Estrella Mountain For Sale, contact John Deutsch today.