Homes For Sale Goodyear Arizona
[slideshow_deploy id='3339′]
Active Listings
[optima_express_toppicks id="1437151″ sortBy="pd" displayType="grid" resultsPerPage="9″ header="true" includeMap="true"]
Click On "More Search Options" to Draw On Map
[optima_express_basic_search]
The More You Know: Roadrunner Edition
Maybe the first time you saw a roadrunner was in a Warner Bros. cartoon; maybe, if you're a native of Arizona, you've seen them all the time. Want to test your roadrunner knowledge? Check out these fun facts from American Expedition and the spruce.com below:
•Roadrunners are members of the cuckoo family. Although capable of flight, roadrunners prefer to spend most of their time on the ground. They generally prefer sprinting to flying because their short wings are only able to keep their large body airborne for a few seconds at a time.
•Roadrunners can run at speeds of up to 20 miles per hour, especially when pursuing prey.
•The roadrunner is one of the very few animals quick enough to prey upon rattlesnakes. Roadrunners have feet with two toes pointing forward and two toes pointing backward. Their feet leave X-shaped footprints along dusty paths or dry ground that can be easy to identify.
•Roadrunners mate for life and renew bonds each spring with courtship dancing, calls, chases, and sharing food.
•Both parents work together to guard and care for hatchlings. Young roadrunners can run and begin catching their own prey when they are three weeks old.
•The average lifespan of a roadrunner is seven to eight years.
The weather is getting nicer and nicer for bird watching, so if you're enjoying some quiet time in your front or back yard, listen for the "coo" noises roadrunners make. Remember, roadrunners blend into their surroundings very well, so keep an eye out for their head crest or their white-tipped tail. And, since roadrunners can be very skittish, try to sit as still as you can when you spot one. If not, they'll be gone in a flash, just like the famous roadrunner in the Warner Bros. cartoons.
Please Call John Deutsch 480-256-8688
johnnyd@homesinestrellamountain.com
Homes For Sale Goodyear Arizona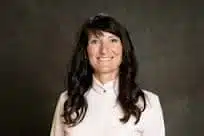 Dear John Deutsch, It was a pleasure hearing from you. Hopefully this following comment will help in your marketing efforts. I have worked with a lot of Realtors in my business for many years, and I have found John Deutsch to be the most diligent, honest, upbeat, and attentive professional Realtor I have ever met. For five months, he patiently stuck with us as we went through a complex house-hunt that involved several changes in locale mid-way. John never lost focus and remained positive the whole time. We truly appreciate everything you did for us. I highly recommend him to anyone. Claire and Steve Juno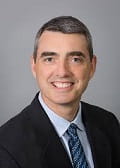 John, It was nice to hear from you. We are more than happy to provide you a review. We thoroughly appreciate the work you did for us in the handling the sale of our townhouses. Your response surely alleviated many pressures which are inherent in dealing with property sales long distance. Again, thank you for your valuable help. Edwin and Rita Carlson

Johnny D, Thank you for taking the time and your patience while looking for my new home. I know we looked at, at least 60 resales before you showed me my new home.
For more information on these homes or other homes for sale Goodyear Arizona, contact John Deutsch today.