Lawyers Title Theresa Hall
Welcome To Lawyers Title
From the simplest residential closing to the most complex commercial real estate transactions,  Lawyers Title  is committed to providing unmatched expertise and exceptional customer service. Our goal is to help lenders, builders, developers, attorneys and real estate professionals grow and succeed. And for our residential customers, we insure protection for your most important asset – your home. In addition to title insurance, escrow and closing services, we provide an array of title-related services and specialty finance solutions. If you are interested in learning more about any of these title-related services, please use the Office Locator feature to contact your local  Lawyers Title  representative.
Title-Related Services  
Reconveyances

Recordings

Attorney Services

Flood Certification

Credit Reporting

Collection & Trust

Trustee Sales Guarantees

Real Estate Tax Service

Foreclosure Publishing & Posting

Exchange Intermediary Services

Real Estate Information & Technology Services
Specialty Finance Solutions
Originating

Funding

Purchasing

Selling

Securitizing

Equipment Lease Servicing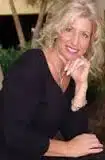 Theresa Hall
Escrow Officer
Office:(602) 993-4545  Fax:(602) 993-3456  theresahall@landam.com
Theresa grew up in the farm country of southern Michigan where she learned the value of integrity, hard work, and always sharing a positive attitude.  Possessing these qualities is what she attributes to her ongoing success in both her personal and professional life.
  Theresa has worked in several real estate related fields:  commercial real estate management, residential real estate sales, residential real estate assistant and as a transaction coordinator.  This experience offers the wide base of knowledge that Theresa brings to LandAmerica Lawyers Title in her position as an Escrow Officer.  She has developed a proactive "escrow management system" enabling all parties involved in one of her escrow transactions to have up-to-date detailed information.  Theresa's abilities have earned her the 2005 and 2006 Escrow Elite Award for the LandAmerica West Region Division.
  When she's not working, Theresa enjoys being with her husband, Robert, their dog-Coal, three horses-Angel, Doc and RO at their "ranch" in New River, Arizona.  Angel is Theresa's pride and joy having won several ribbons at her first shows.  They often enjoy the pleasure of riding the trails in the nearby National and State Parks.  Because family is very important to them, Theresa and Robert spend many weekends with both sets of their parents and extended family.
Lawyers Title is a member of the Fidelity National Financial, Inc. (NYSE: FNF) family of companies, ranked as a Fortune 500 Company.
In 1925, Lawyers Title was founded in Richmond, Virginia. In the decades since, Lawyers Title has enhanced its reputation for continued success in economic conditions good and bad. And now we're stronger than ever before.
In late 2008, Lawyers Title joined the Fidelity National Financial, Inc. (NYSE:FNF) family of companies, which collectively represents the largest title insurance and escrow services company in the world. You're doing business with the same people you've known and trusted for years, but with the knowledge that your real estate transactions are backed by FNF – the leader in financial strength.
Lawyers Title of Arizona, Inc. ("Lawyers Title") is a leading provider of title insurance, specialty insurance and claims management services and provides title insurance, escrow/closing services and related real estate services to homeowners and real estate professionals. For assistance with your real estate transaction or for more information contact your local sales representative or escrow officer, email us or give us a call. Our main office phone number is 602.257.2600 and our email address is:  LTA-CustomerInquiries@ltic.com