Peoples Mortgage employs over 250 loan officers and lends in 27 states. Their established in-house processing and dedicated underwriting and closing teams help to maintain an unprecedented level of service for their clients.
Peoples Mortgage opened its doors in Arizona in 1998 with the mission of offering competitive real estate financing with unmatched service. This straightforward approach has given Peoples a solid reputation in the industry and paved the way for National expansion.
With competitive financing in mind, Peoples Mortgage has established unique lending relationships with several investors in the secondary market to maximize program versatility, while maintaining the benefits of direct lending pricing. Recognizing the unique needs of each of our clients, each Loan Officer has access to competitive pricing for an expansive list of loan programs.
At Peoples Mortgage, it is all about the People.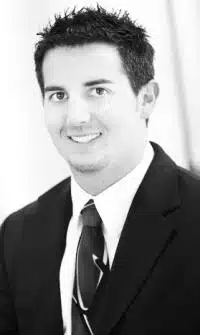 Introduction To Brian Gething
The Gething Team at Peoples Mortgage appreciates the opportunity to earn your trust and business. Whether you are looking to purchase a new home or refinance an existing loan, we've got you covered. Since 2007 our team has built our business around very simple practices: Timely and consistent communication, exceptional service, setting proper expectations with clients and referral partners and (of course) closing on time!
Email
Direct: (480) 818-5856 
Cell: (480) 818-5856
Fax: (480) 383-6166
366 N Gilbert Road Suite 204 & 205
Gilbert, AZ 85234
LO NMLS #218288 | State Lic #AZ Lic#LO-0911697
Corp Lic #AZ BK-0904164 | Corp NMLS #6274